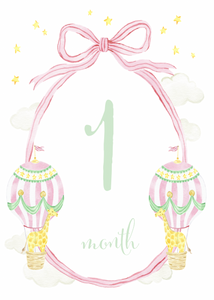 Create beautiful, monthly, memories with these milestone cards! Display next to baby each month for a picture to remember.
Set includes 12 cards with monthly review on the back of each one. This allows for you to keep notes about special milestones each month of their first year!
Note: Unfortunately this product CANNOT be personalized. Personalization Notes will require you enter a note. Please just type a period in this field as personalization is not offered on this product.