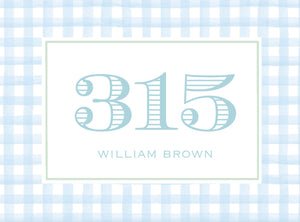 never forget your bus number or car line number again! 
Double-sided, durable and laminated tags for your luggage, backpacks, diaper bags, dance bags, sports bags, and lunchboxes. Include personalization and an optional phone number, address, teacher name, etc.  

$17 including personalization 
For personalization, please leave request details in the "Notes" section at checkout.
Examples : "The Henleys", "Jack Hughes", or "Janie and Jonathan"