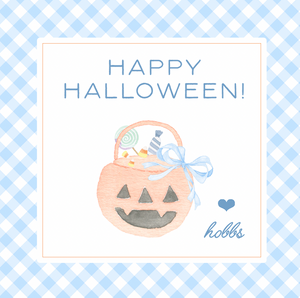 A set of 25 personalized gift tags printed on heavy, textured, linen paper. These 3x3 tags are great for attaching to all your gifts, party favors, and holiday treats!
Personalization Options:
For personalization, please leave request details in the "Notes" section at checkout.
Multiples can be printed on one gift tag set. (For example, we can print two fish to represent two brothers).
More than one name can be printed on a gift tag set.
Name Examples :
"The Henleys", "Jack Hughes", or "Janie and Jonathan"