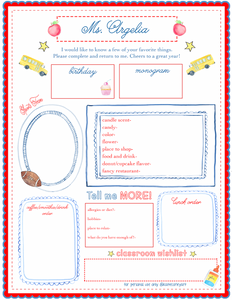 Give to your child's teacher during the first week of school and have them return it! 
If known, please enter teacher name at checkout.

If you'd like to use for more than one teacher, you can request to leave the name portion blank. Just leave a note.

 File will be sent to the email you provide in your order. Please allow 24–48 hours. Thank you!